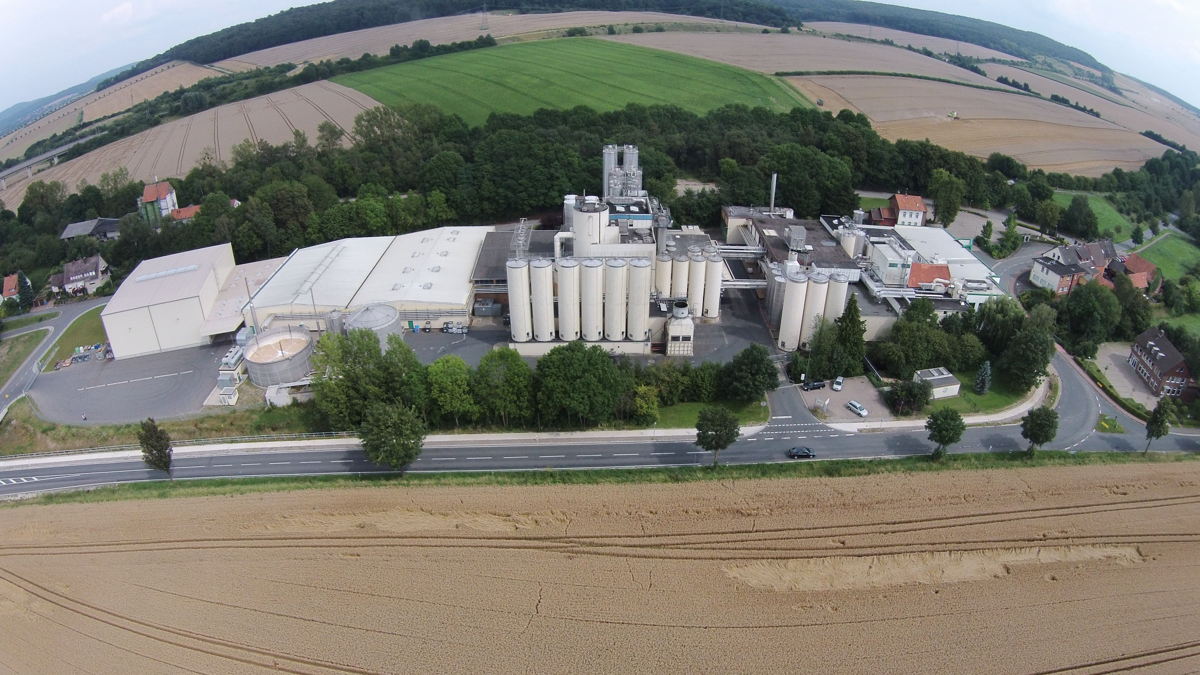 Wednesday, 13 October 2021
Biolac joint venture partners MTS eG and Arla Foods Ingredients (AFI) have agreed, that MTS will acquire AFI's shares in full. Subject to the relevant authority approvals expected in Q3 2021, MTS will thus become the sole owner of Biolac GmbH & Co. KG. AFI and MTS each previously held a 50% stake in the joint venture. ​ ​ ​
Frank Wieland, managing director of MTS eG, which will be MTS GmbH in the future, says: "The shareholders of the future MTS GmbH are more than happy to be able to continue and develop the business of Biolac. ​ We will ensure to keep the spirit of high quality, flexibility and being a reliable partner for all our stakeholders, customers, consumers, suppliers, employees etc.
MTS is very thankful for the great partnership with AFI and DMK over the last decades, allowing us to successfully grow our joint business."
Henrik Andersen, Group Vice President of AFI, says: "We at AFI have been very happy with the almost 30 years as a shareholder in Biolac and our very constructive cooperation with our co-owner MTS. Together, we have delivered great results and added consistent value to both owners and our customers. AFI is however constantly developing, and our focus has in recent years increasingly taken a new direction. That means that the strategic fit between AFI and the activities in Biolac is less pronounced than was formerly the case. Therefore we have now decided to exit the cooperation and leave Biolac in the safe hands of MTS to further develop the business. AFI highly appreciates the many years of good cooperation and wishes the "New Biolac" a very successful future."
The MTS eG (Milchtrocknung Südhannover eG), a cooperative of DMK, Fude und Serrahn, Uelzena and Breitenburger Milchzentrale, in this context is going to be converted into a GmbH with Fude and Serrahn, Uelzena and Breitenburger Milchzentrale as shareholders. DMK has decided to leave MTS GmbH due to strategic considerations. " We wish MTS all the best ​ - we are sure that Biolac is in good hands and are confident that the business will continue to develop successfully" , says Alexander Godow, COO DMK Industry.
Biolac has been processing sweet whey concentrate as sole raw material since 1986. As the largest producer of milk ingredients in Northern Germany, processing about 1 million tons of whey per year, Biolac is a reliable partner for customers in the food, animal food and pharmaceutical industry. With the complete takeover of the previous joint venture by MTS, Biolac will continue to provide its customers with the expected quality, flexibility and performance in the future.
It has been agreed not to disclose any information with respect to the terms of the transaction. No redundancies are expected as a result of the change in ownership.
About Arla Foods Ingredients

​Arla Foods Ingredients is a global leader in value-added whey solutions. We discover and deliver ingredients derived from whey, supporting the food industry with the development and efficient processing of more natural, functional and nutritious foods. We serve global markets within early life nutrition, medical nutrition, sports nutrition, health foods and other foods and beverage products.
Five reasons to choose us:
We have R&D in our DNA

We offer superior quality

We are your trusted business partner

We support sustainability

We ensure security of supply
Arla Foods Ingredients is a 100% owned subsidiary of Arla Foods. Our head office is in Denmark.
LinkedIn
http://www.linkedin.com/company/arla-foods-ingredients
LinkedIn (Latin America)
https://www.linkedin.com/showcase/arla-foods-ingredients-latin-america/
LinkedIn (China)
https://www.linkedin.com/showcase/arla-foods-ingredients-china/